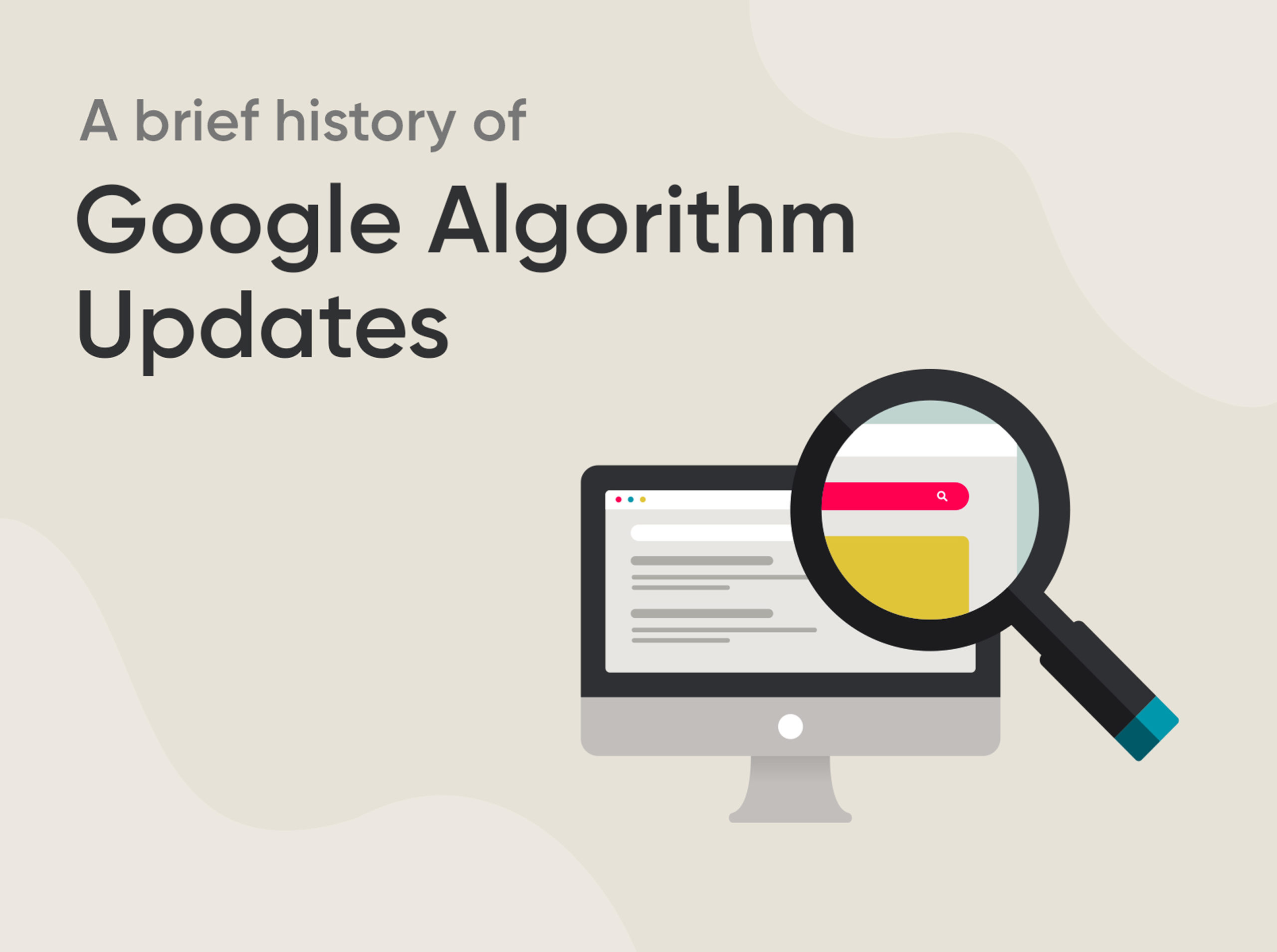 No matter what industry you're in, if you want to boost SEO for your Shropshire business, then it's essential to understand Google's algorithms. Any top-notch digital marketing agency will be able to adapt its SEO strategy to ensure it follows Google's latest algorithm updates.
If you're new to the subject, or just want to learn a little more about how search engines rank websites, then read on to learn all about Google's ever-evolving algorithms.
What are Google algorithms and why do they change?
Google ranks web pages by looking at data from its search index and producing algorithms. There are numerous ranking factors that contribute to where your site may appear on Google's search engine results page (SERP). Previously, Google's algorithm updates were fairly infrequent. However, with technology advancing so quickly, Google releases new algorithms more frequently to reflect the level of detail in searches and ensure web users get the best results possible.
Significant algorithm updates
Many of Google's algorithm updates are small and don't have a massive impact on a website's SERP ranking. However, over time there have been some major changes to the way the search engine ranks. Here's a potted history of Google's significant algorithm updates:
Panda
This update was designed to promote relevant, engaging content. This algorithm involves assigning every page of content a quality score. Thin or duplicated content, or pages that keyword stuff, plagiarise or offer a poor user experience will face penalties and rank lower.
Penguin
The Penguin update brought in penalties for inbound links from poor quality sites.
Pigeon
This update is all about local SEO. Google updated several ranking factors to improve local search. Companies that focus on local SEO are likely to rank more highly. For example, if you're aiming to improve SEO for your Shrewsbury or Shropshire-based company, then including local keywords can boost your SERP ranking.
Mobilegeddon
Through this game-changing algorithm update, Google aimed to improve site usability on mobile devices. Google recognised the increase in mobile searches and now rewards mobile-friendly sites. This algorithm uses ranking factors including ensuring the content fits well on a smartphone screen.
Possum
In 2016, the Possum update again looked at local SEO. This algorithm change made the physical location of the searcher more important.
Mobile Page Speed Update
Again focusing on mobile sites, this algorithm update resulted in sites ranking more highly if their mobile pages are quick to load.
Page Experience
This update included improving a few ranking factors including Core Web Vitals, mobile readability, HTTPS usage, and ad experience. The aim is to improve page load speeds for a better overall user experience.
How Google's algorithms can improve SEO for your Shropshire business
It's important for any company and their digital marketing agency to understand Google's algorithms so they can ensure they're ranking as highly as possible. There are many aspects that go into Google's ranking factors, affecting everything from web design and development to content writing and image sourcing.
If you're looking for support with any aspect of digital marketing, then our full-service marketing agency in Shrewsbury is here to help. At Reech Media, we have expertise in website building, social media, content marketing, and much more! As a small local business, we'd love to help you boost SEO results for your Shropshire company. Please don't hesitate to get in touch with us to discuss your digital marketing needs!