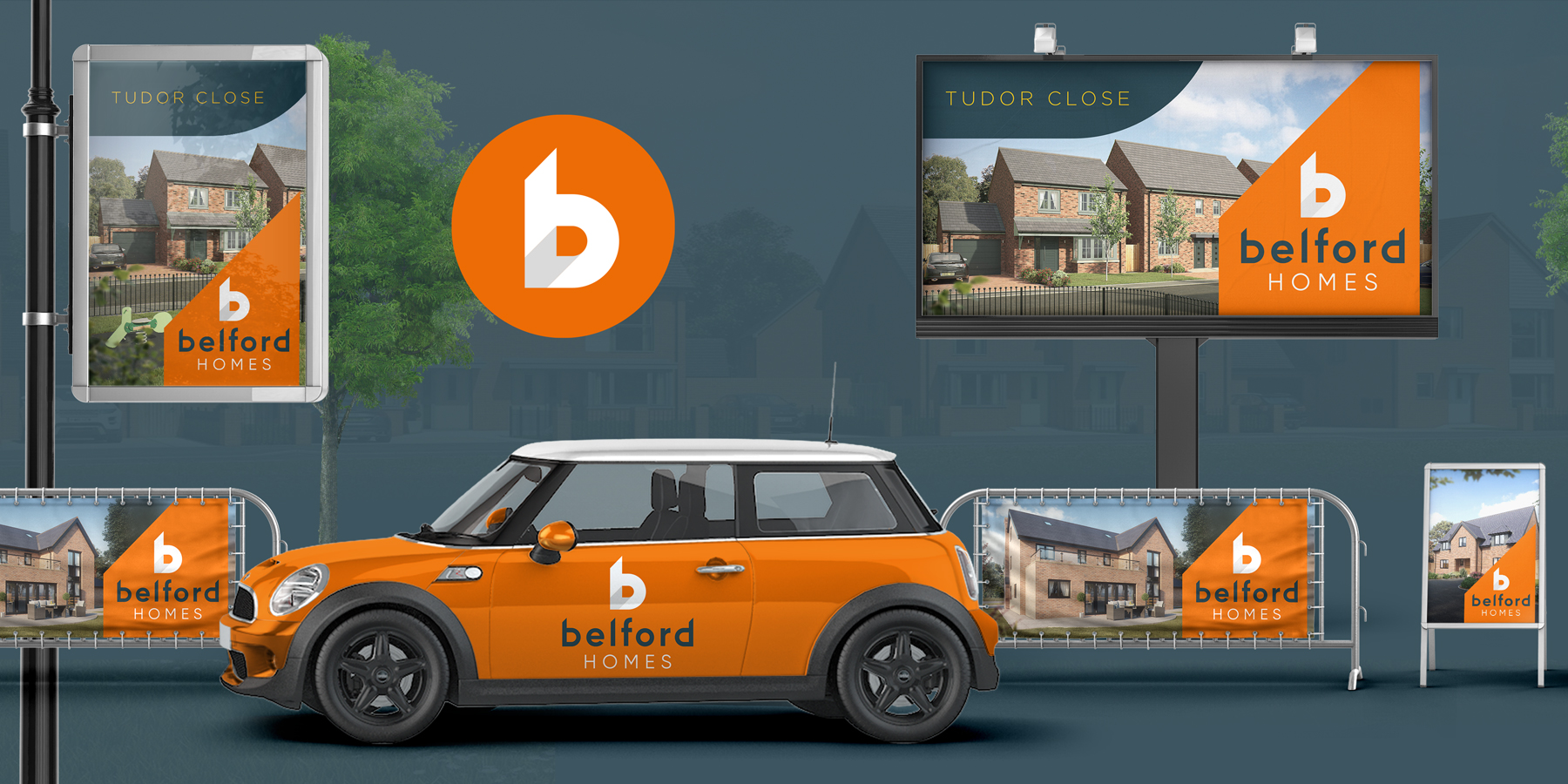 We have recently launched a new brand and bespoke website for Belford Homes.
Belford Homes, an independent house company located in Market Drayton, build a variety of house types in Shropshire – from affordable homes perfect for first-time buyers, to larger homes designed for families. Belford Homes approached our agency in need of new branding and a website that would efficaciously showcase their contemporary new build homes on an easy-to-use platform.
First, we enhanced Belford's previous brand by rejuvenating their identity and logo. The new brand marked the first phase in the website design process, allowing our development team to create a bespoke website to match the new design.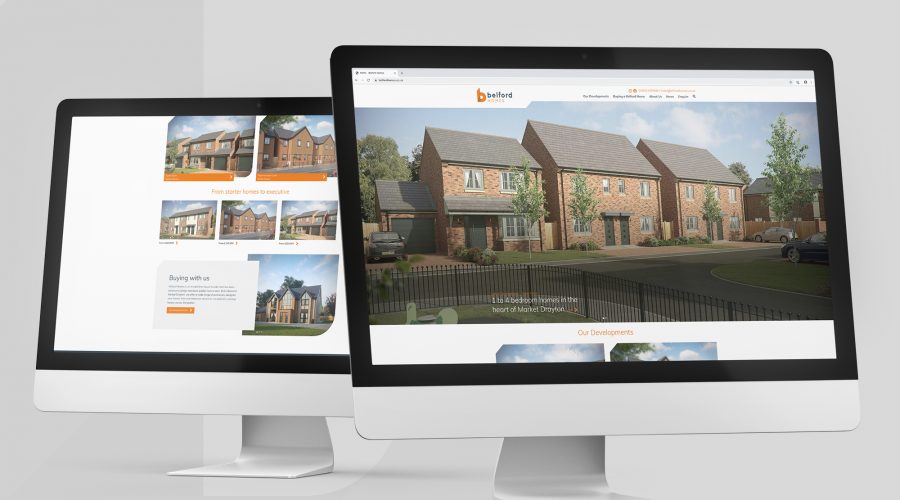 The new, bespoke and responsive Belford Homes website has been built with homebuyers in mind and showcases a range of homes across all development sites. The site is easy to navigate, responsive, and consistent with the new branding. As part of the project, we also refreshed their content by incorporating a consistent tone of voice and captured a series of photographs.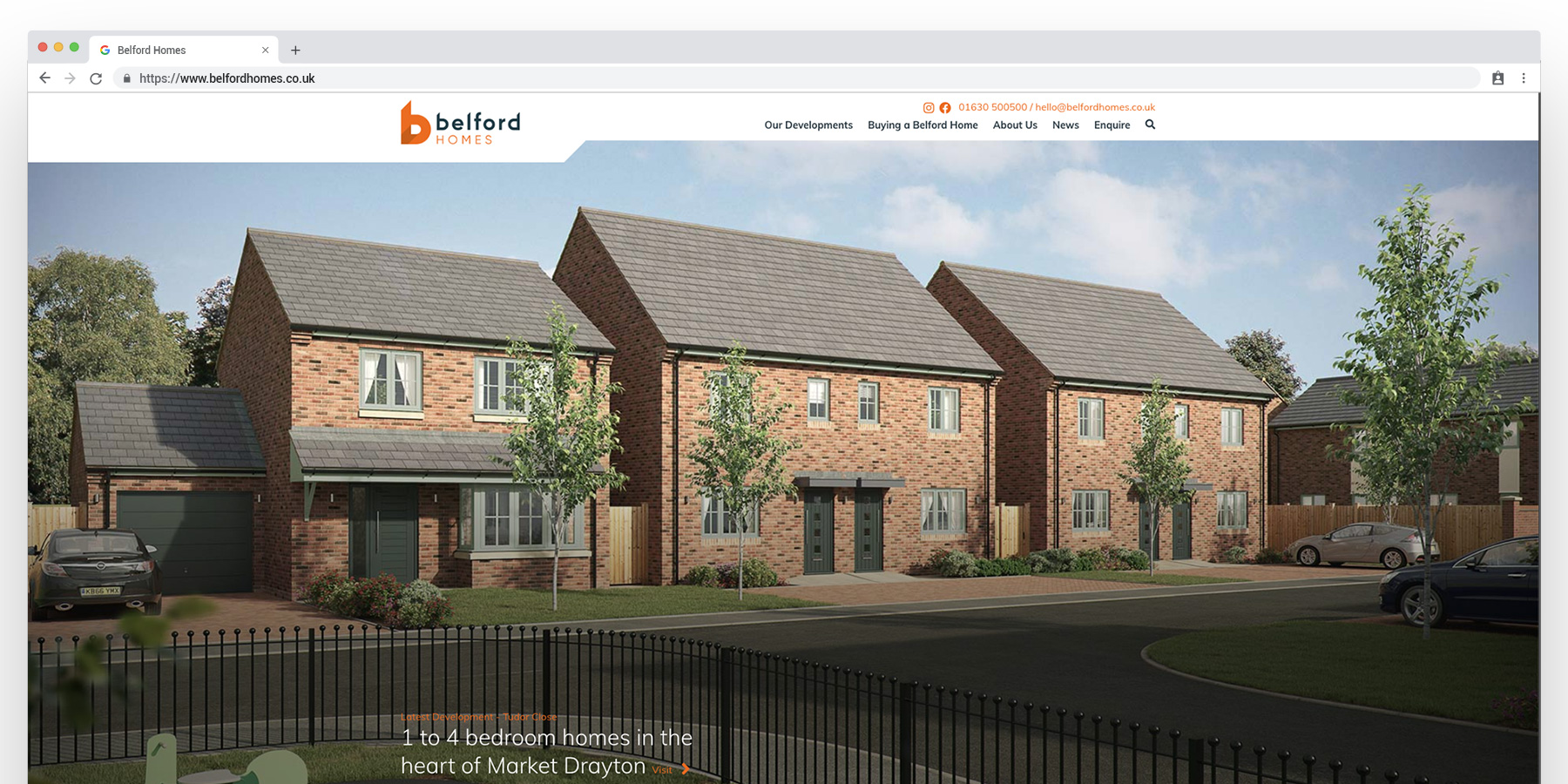 Is your business in need of a bespoke website or brand?
If you would like to find out more about our design and website development services, get in touch with a member of our team today! Call us on 01743 296700 or email us at [email protected] and let the brand transformation begin!